Gone are the days when securing a spacious brick and mortar location is a must for businesses. Today, modern businesses, from e-commerce to freelance programming, can run entirely online and thrive. If you sell goods, you can operate from home and have them delivered. If you offer services and handle a remote team, communication and day-to-day operations can easily be done online.
But while your small business can thrive in this remote setup, there are a couple of things you can't do with online platforms and email alone.
Enter virtual offices, an affordable alternative to traditional offices. Virtual offices can be a modern solution for online businesses that may not need a spacious, fully-furnished physical location to house employees but may want to have the perks associated with it.
What is a Virtual Office?
Small business owners opt for a traditional office not only for its physical space and office equipment — but a traditional office also comes with a few niceties that will make a boost a business' reputation.
Virtual offices give you everything you need where and when you need it
It allows you to enjoy the benefits of a real commercial space without actually buying or leasing one. These include having a registered commercial address, local telephone number, business mail & package forwarding, access to shared office space and conference rooms, and unlimited business advice.
If you're thinking about taking your online business or company up a notch, here are 5 ways virtual offices can help you grow.'
1. Customers trust businesses with a prestigious address
Put yourself in your customer's shoes — would you do business with a company whose address is a residential area or a company with a commercial address in the city? Of course, you'll go for the latter.
One of the best things about virtual offices is you'll get a commercial address in a prestigious location in the city. Having this as your registered address projects a professional, credible image to your business, which then leads to customers trusting you.
You'll also benefit from the SEO geolocation, which allows your business to pop up in earch engines when users try to search "near me" and other industry-related keywords.
2. Enjoy a fully-staffed office with a personalized approach
As a business owner, tyou know there's a lot on your plate. Your daily routine includes managing your remote team and meeting up with your valuable clients. With this, it would be better if some of your everyday tasks like answering inquiry calls and emails are handled by someone else.
With a virtual office, you won't have to hire a secretary to do the job. Virtual offices give you the luxury of having a receptionist taking your routine calls and answer emails in your company name. When a client shows up at your virtual office address unannounced, a receptionist assists them on your behalf or ring you.
Virtual offices also have mail and package forwarding services. The office receives the mail for you and will send it to your functional address: your home (and real headquarters).
3. Forget coffee shop meetings: You can meet clients in a professional office environment.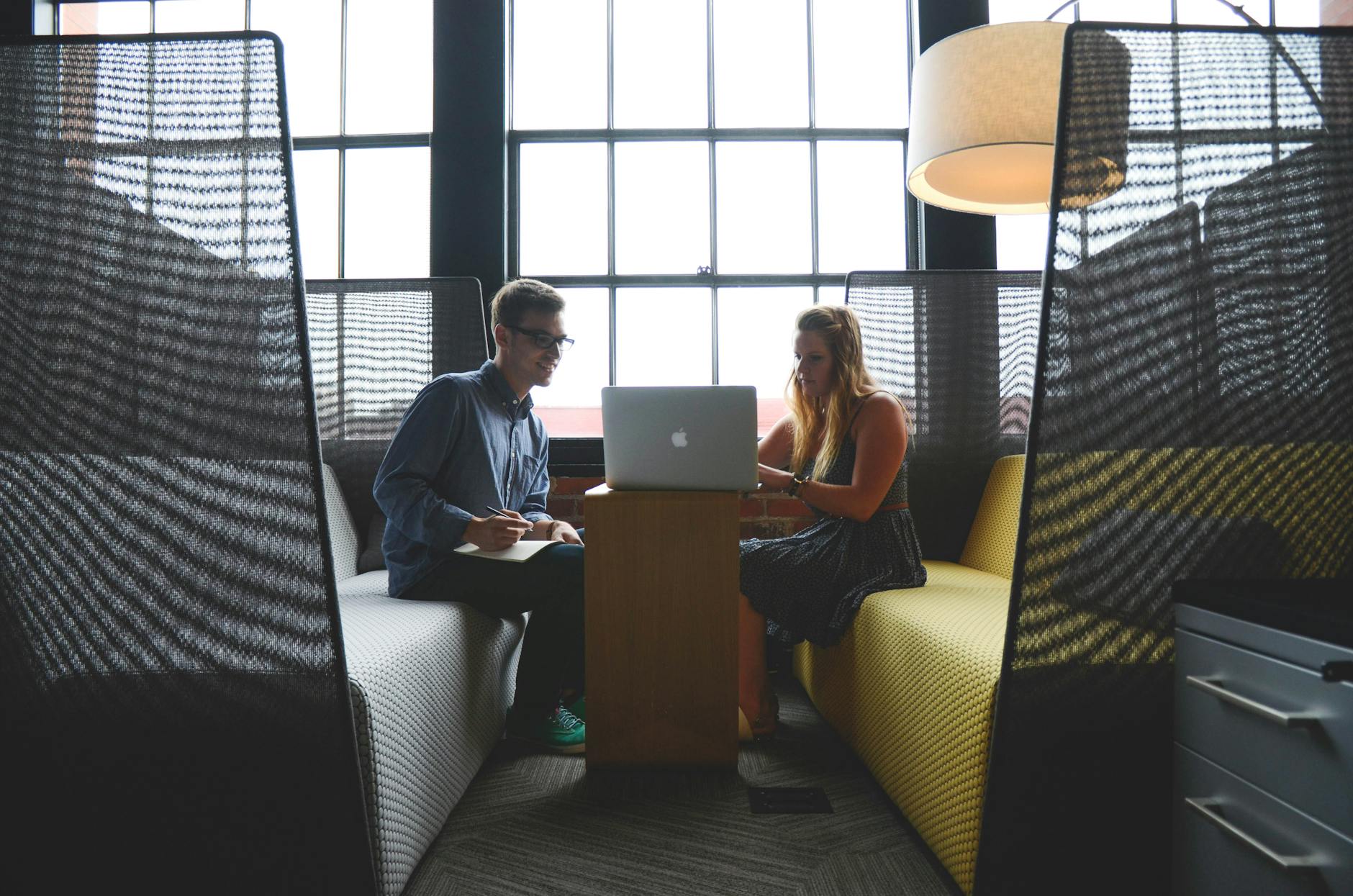 When meeting a new client, it's always more formal to meet them in a nice coffee shop than to meet them at home. But nothing's better than discussing business in a real office space with fully-furnished meeting rooms and WiFi.
Another perk of having a virtual office space is having the access to essential office amenities, like meeting rooms. make your clients feel more relaxed in a business environment they expect.
4. There are fully-equipped conference rooms to use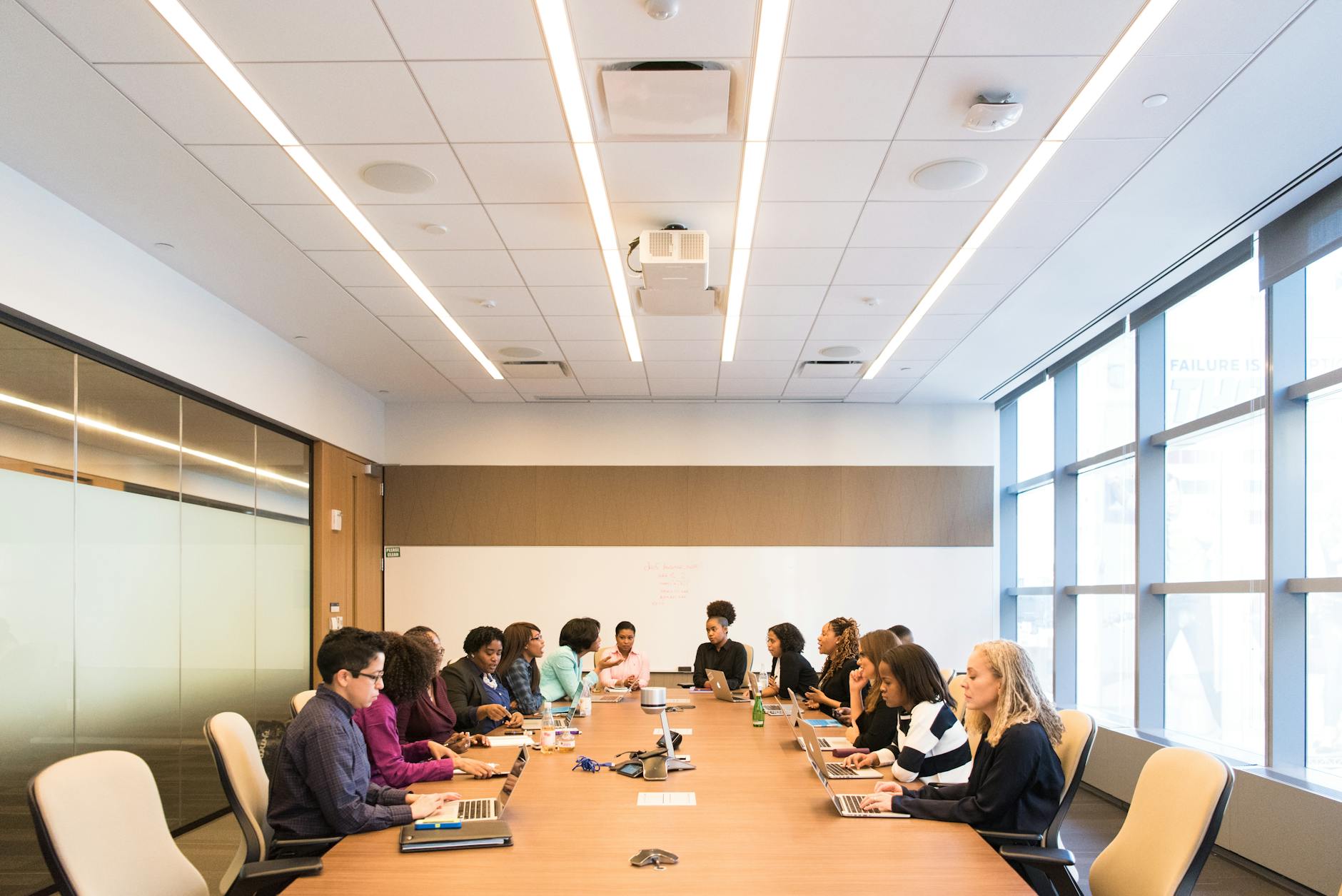 Virtual offices also have fully functional conference rooms you can use when you need to hold a formal meeting with a group of clients or have a staff meeting to discuss crucial business plans.
Conference rooms are easily booked by the hour, making it a more practical choice than renting out a physical commercial space with an extra conference room that's only used once a month.
5. The easy access to a shared serviced office space can boost your productivity
If you wish to take a break from your work-from-home setup, virtual offices may also offer you a functional shared office space complete with comfortable office furniture, fast and stable internet connection, power outlets, printers, and other essential office equipment.
Author Bio: Carmina Natividad is a web content writer during the day and a foodie, musician, coffee connoisseur, and plant mom when her day shift is over. She enjoys sharing her insights about career and workplace. To know more about virtual offices, you may visit Premier Business Centres.