The Christmas season all over the world will definitely have a different flavour this 2020. However, the City of Melbourne will maintain their CBD open for business as the city gradually climbs its way back from the largest downturn since the wake of World War I. 
Their plans will mainly involve in making the city a much safer place with an improved cleaning system as a regular responsibility to attract more people to go back to CBD. 
So if you don't have plans yet for Christmas, here are the events and activities you can look forward to despite the COVID-19 crisis everyone is facing in the world. 
Melbourne Music Week (Extended Festival Music) 
Dec 9-Feb 28
Due to restrictions for Melbourne Music Week this month, they moved it to December and even extended it until February to make the best of these unforeseen times. The event has reinvented itself. 
It's also beneficial if you get to attend this MMW-Extended Festival Music since it will have a three-month program to help the local music industry recuperate brought by the lockdown. 
Imaginaria (Family and Kids Exhibition) 
Nov 27-Jan 31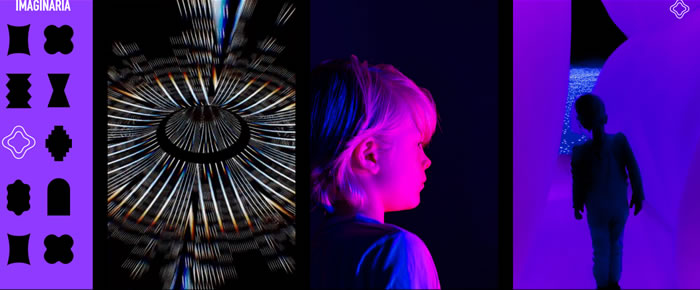 Want a fun Christmas bonding with your kids? The good news is flights into Melbourne will resume before Christmas and you can step into the future! At The District Docklands, the Imaginaria will bring you a celebration of technology, play, and imagination. 
They have complete interactive specific sounds, scents and lights operate in answer to your actions as you walk, glide, and slide through the unreal landscapes. They have a huge inflatable bubble that you can walk into, and steer to a futuristic light maze or hop into a cosmic chasm. 
They provide a lot of spaces where people can explore and interact, offering a safe, post-COVID fun getaway for your whole family. 
The walk-through play experience is one hour filled with audiovisual installation, games, and 100 per cent future. 
Docklands Community Sunday Farmers Market
Nov 8-Dec 13 
Of course, we cannot forget the food part! If you're comfortable to have a quick outdoor shopping experience, then head straight to the centre of Docklands along with the port. The market produces fresh food and supplies directly from local farmers and producers. 
The market is placed in a lovely and picturesque area that is perfect to spend the morning storing up on your basics while helping local producers. 
Docklands Community Farmers Market is operating on the second and fourth Sunday of every month at Newquay Promenade in Docklands. 
NGV Triennial 2020 Art Exhibition
Dec 19- Apr 18
If you are interested to explore something globally relevant and important issues of our time, such as isolation, portrayal and conjecture on the future, consider visiting the NGV Triennial presents an extensive display of international contemporary art, architecture, and design. 
The NGV Triennial exhibits 86 projects by more than 100 artists, collectives, and designers from more than 30 countries. The exhibit consists of an aspiring and unique selection of art showing the forefront of modern custom, the public display provides a visually striking and stimulating view of the world at this distinctive moment.
The Big Design Market Online 
Nov 18- Nov 29
The Big Design Market is arranged to still make 2020 one of the best years for creators and enthusiasts of ethically-made designer items across the country to showcase their talents. Although this is not part of the Christmas season, it's the ideal place to shop gifts for your family and friends. 
They have a committed team who have utilized new ways for their 50,000+ yearly Victorian visitors to experience excitement, get inspired, and feel creative at the live event that is usually held at the Royal Exhibition Building as people do their shopping. 
The market online event has an interactive digital Christmas brochure that allows shoppers to find thousands of authentic gifts made by local artists, from fashion to jewellery to leather items to homewares to technology to art prints and many more. 
Participants are given the chance to win The Big Design Market's biggest prize draw, get one of their 10 daily luxurious show bag giveaways, and join their selected free creative bustles and experiences. 
Marine Mindfulness: Soothing with Sea Creatures
Aug 19-Dec 31
The pandemic has affected a lot of people, especially their mental health. Many people are depressed, tired, and still in shock by the unforeseen crisis. This is why it's nice to visit the Sea Life Melbourne Aquarium since they have released new calming facilities and activities, such as two directed meditation sessions happening to captivating imagery of marine creatures. 
Melbournians who feel the need to have a mindful exercise and just want to relax from the stressful lockdown can watch live fish in an aquarium to lessen anxiety, boost relaxation and enhance their mood.  
They also provide a 10-minute meditation session centred on enthralling moon jellyfish elegantly moving through the water together with a 5-minute session featuring sleek trevally sliding through the 2.2 million litre Oceanarium. 
Not only that, but they also have a yoga teacher that teaches calming yoga sessions in their amazing Ocean Tunnel. These sessions can also be taken by children, so it's definitely a family bonding!
These are just some of the fun things you can do in Melbourne, if you like to take your family and kids with you to watch beautiful Christmas lights and shows, you can check these 10 Best Spots to See and Watch Christmas Lights in Melbourne 2020. Have fun!